---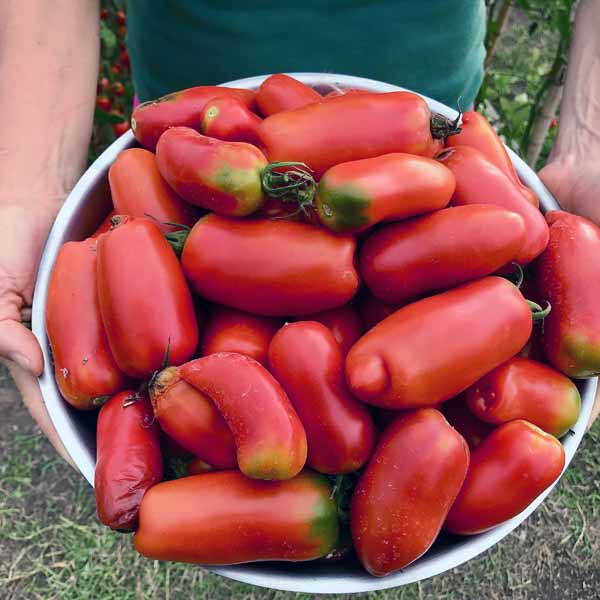 This simple sauce is made with few ingredients and they must be all of very good quality. It's my favorite recipe to use throughout the summer when my garden is full of red and ripe cherry tomatoes. In alternative you can use polpa (tomato pulp) or canned peeled tomatoes choosing cherry or San Marzano varieties. Use this sauce for seasoning your favorite pasta!

NOTES
• You can use onion in place of garlic, or use both together. If you don't like to eat garlic, just crush it, sauté in the extra virgin olive oil and remove before serving.
• Add 1 teaspoon of sugar in case your sauce is too acidic. If the tomatoes are already sweet, you don't need it.
• This sauce can be used immediately or refrigerated for 4-5 days.
• All obtained by fresh and ripe tomatoes, this is the difference between tomato passata, tomato pulp, tomato sauce and tomato paste:
– Tomato passata is a tomato purée, without skin and seeds. The fresh tomatoes are crashed through a food mill to get a red and juicy sauce, then boiled to be preserved. The only ingredients you'll read on the label are tomatoes and salt.
– Tomato pulp is made with fresh tomatoes, peeled , boiled and slightly crashed.
– Tomato sauce is made with tomato passata or pulp in addition to other plants and herbs such as celery and onion as well.  When using it, put the sauce into a saucepan, reheat and season your pasta. The list of the ingredients on the label could be long.
– Tomato paste is a concentration of tomatoes obtained by a machine- made process where the tomatoes are crushed and treated to high temperatures. The result is a dense paste usually used to add color and flavor to recipes that need long cooking. To get 1 kg of paste, 5-6 kg of tomatoes are necessary.
When I buy canned tomatoes or pulp, I always buy them without the addition of other flavors or aromatic herbs. I want to add my flavors!