Give the gift of cooking!
Live & Interactive Experiences
Holiday Gifts Now Available
E-Cards: Winter Season Cooking Club Membership
Save $10 on holiday gifts now through December 12!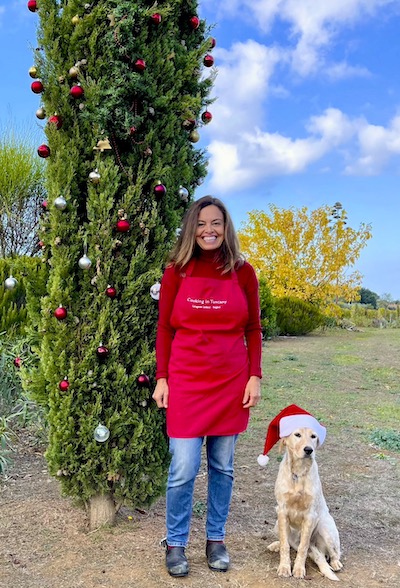 ---
Give your recipient a gift certificate to a full season membership (January through March), which includes six interactive cooking classes, live from Tuscany. They'll also receive additional Club benefits during their membership.
You'll receive a printable PDF gift certificate with coupon code and registration instructions for your recipient.
Be sure to download the PDF e-card from your email receipt and print or email it to your recipient.
Your recipient will need to follow the instructions on the PDF to enroll themselves in Chicca's Cooking Club membership between December 25 and January 8.
The coupon code provided expires on January 9, 2022.
---
THE PERFECT GIFT FOR ANY FOODIE!
Give a unique and memorable gift this holiday season: a cooking experience with Chicca!