---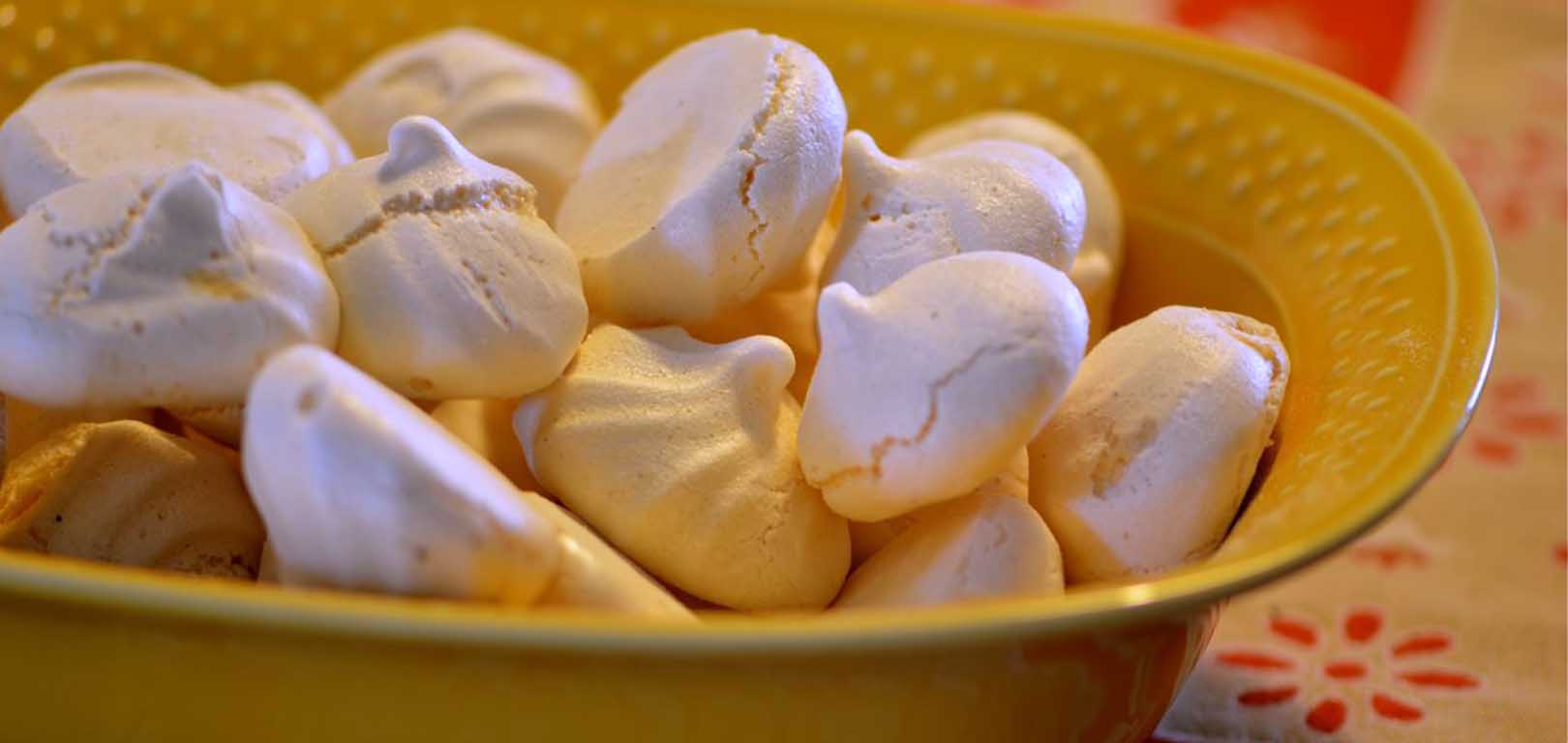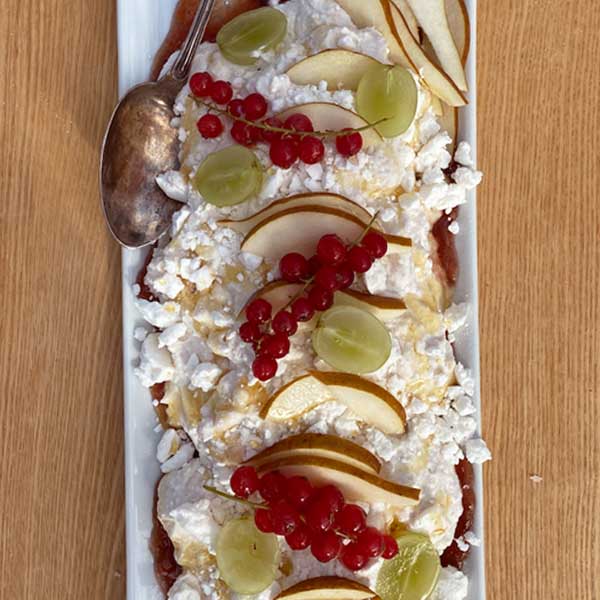 Ricotta is a delicious, creamy cheese that can also be used for dessert. It's a lighter version of a regular mousse, as it's egg-free and has low fat content. This mousse becomes a base for any kind of flavors you want to play with: lemon zest, crunchy nuts, berry jam… It's ready in 10 minutes, and it's the perfect recipe to pop up a dessert on your table and impress your guests! But when you cook something so simple, the most important thing is to have the best ricotta you can find!
 Ingredients
• 500g / 1 lb / 1 ¾ cup fresh ricotta (the best you can find; half cow and half sheep milk ricotta works well)
• 2 tsp cinnamon
• 1 Tbsp honey
• 100g / 3.5oz / about ½ cup meringues (store bought or homemade)
• 125g / 4.5oz / ⅔ cup fresh berries (black berries, raspberries, strawberries, etc.) or other fresh or dried fruits
 Directions
1. Place ricotta in a bowl. With an electric mixer, whisk until smooth, adding the honey and cinnamon while mixing.
2. Set the ricotta cream in the fridge until serving.
3. Just before serving*, break in meringues in big chunks into the ricotta mixture. Fold them in with a spatula until combined.
*If you add meringues too far in advance, they will get too soggy. You want them crispy to hold the mousse shape.
4. Transfer the mixture to a serving plate or in single small bowls. Garnish with the fruit and a drizzle of honey.
RECIPE NOTES
– If you like a richer dessert, add whipped cream to the ricotta mixture. In this case the ratio will be: 300g / 10.5oz ricotta and 200g/ 7oz cream.
– This mousse is great with figs, roasted pine nuts, chocolate chips … there are an infinite number of variations, all delicious.
---
---