---
Stuffed Zucchini Class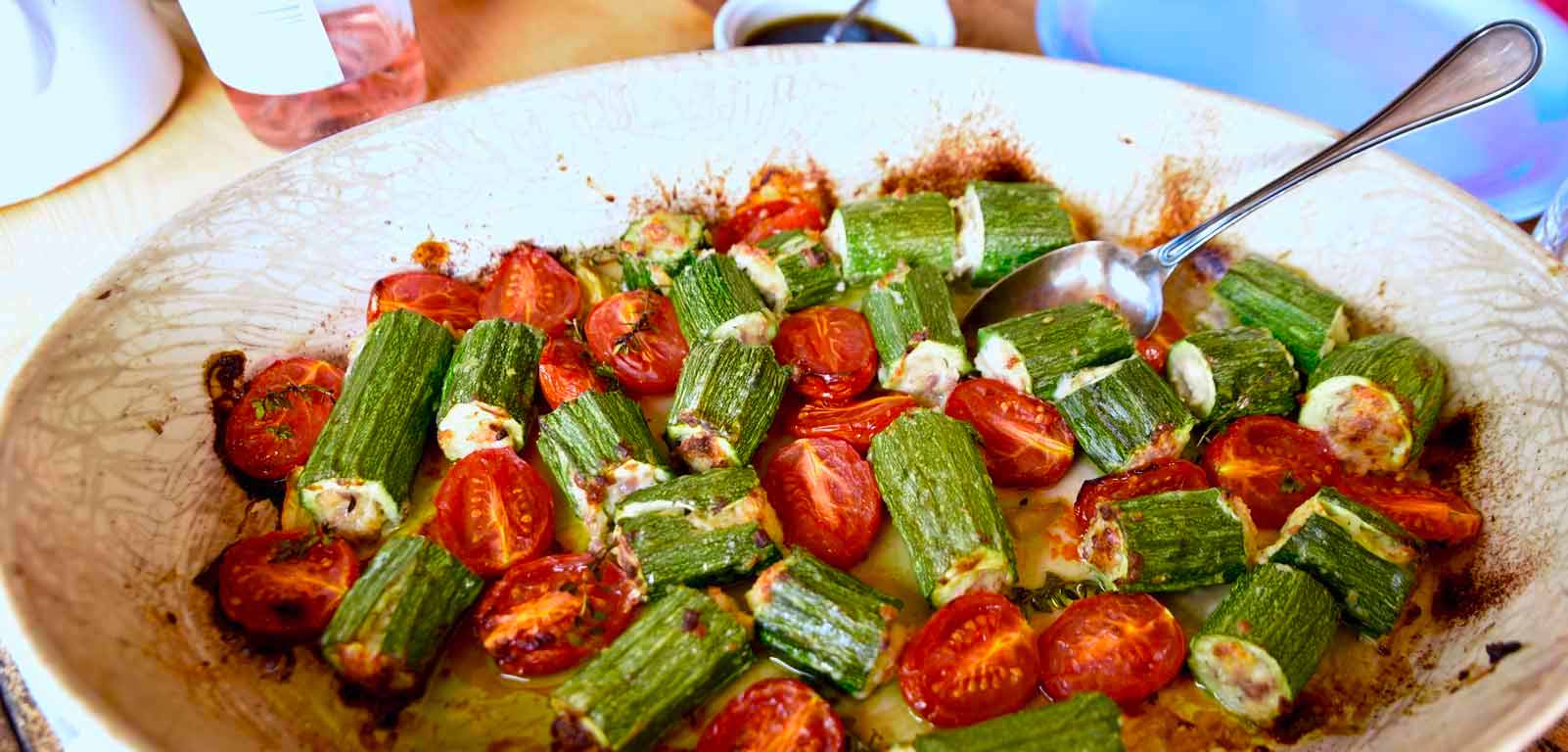 During this class, I'll share with you one of my favorite recipes when I was a child. The funnest part is to core the zucchini, and you'll learn how to do it today. It's a quick process once you get the hang of it. There's an infinite variety of stuffing and today we'll use stale bread mixed with sausage. But feel free to skip the sausage and use more cheese with lots of herbs. It could be a side dish or a second course…but always a favorite!
Key Ingredients
• zucchini
• ground beef or sausages*
• Parmesan cheese
• bread crumbs*
• milk*
• garlic
• parsley
• egg
• white wine
• cherry tomatoes
• onion
• Extra virgin olive oil
*You can substitute the meat with tuna and or more cheese and herbs. You can also use non-dairy milk and gluten-free bread.
FREQUENTLY ASKED QUESTIONS
When does this class take place?
The live version of this class has already happened, so now you participate in the class any time you want via our class replay video.
What do I get when I sign up for a class replay?
You'll gain access to our private class webpage, which includes:
– Class replay video (1 hour+)
– Shopping list
– Kitchen tool recommendations
– Recipe instructions
– Printable PDF versions of the ingredients and recipe
How does it work? Do I need a special program to participate?
Class information and video replays will be hosted on this website. You will set up a password to access these private class pages when you enroll for a class. Further instructions will be included in your confirmation email.
What if I want to sign up for more than one class replay?
Once you've signed up for your first class, you'll have an account in our system with your email address and the password you set up during registration. You may need to log in to purchase additional classes or memberships, and you can always reset your password here.
Check our online classes page for occasional deals and discounts on past classes.