---
Glazed Meatballs with Balsamic and Wine Class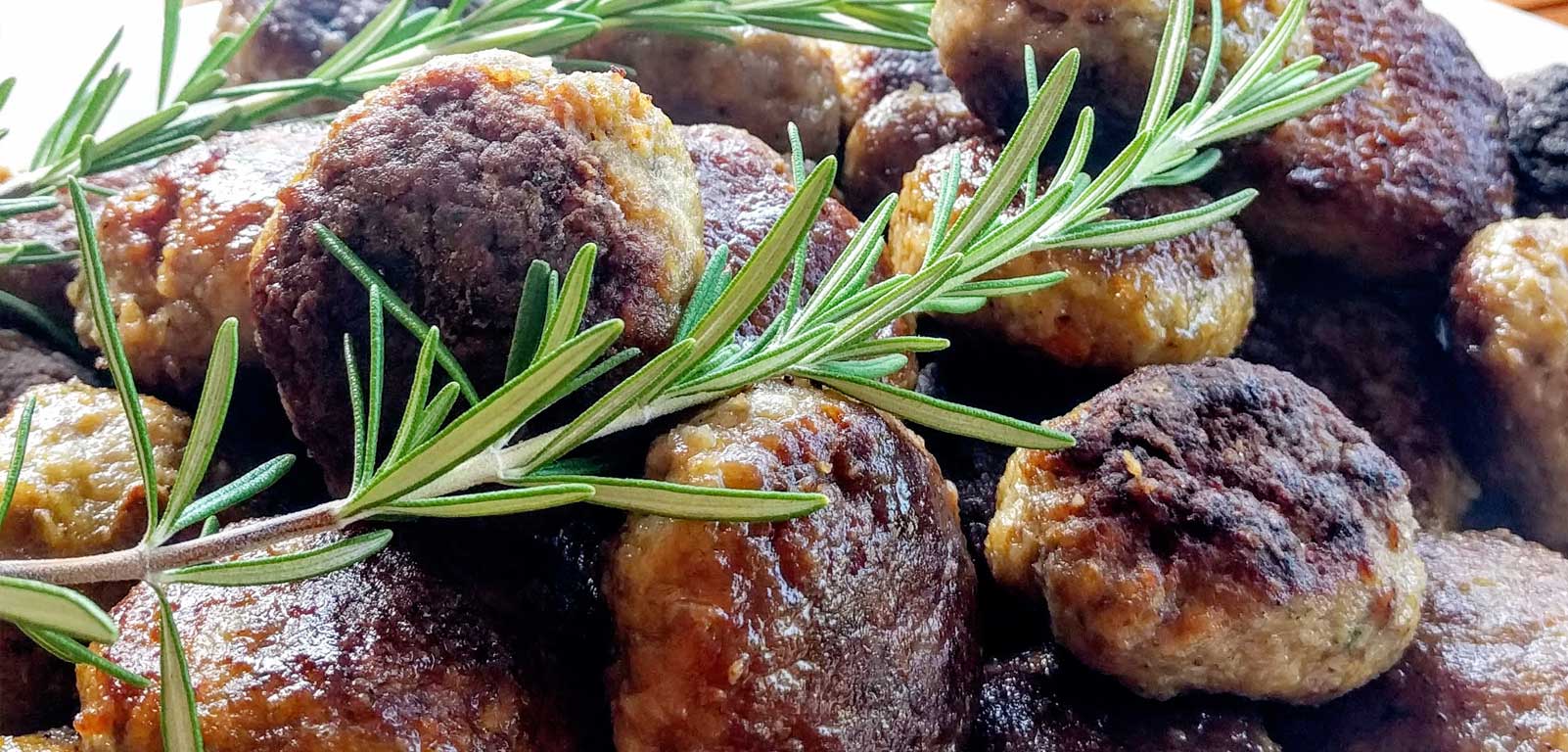 During this class, we'll learn how to make homemade meatballs, one of the most famous Italian dishes. I'll share with you my tricks and tips to improve the taste and the moisture of the meat, as one critical point of minced meat is dryness. We'll also make a delicious Italian dressing to season your salad with fresh and good ingredients. You'll never buy a salad dressing anymore!
Key Ingredients
• ground beef*
• carrots, celery, onion
• whole milk*
• breadcrumbs*
• Parmesan cheese
• eggs
• Salt & pepper
• Extra virgin olive oil
• white wine or another sweet wine of your choice
• balsamic glaze
• garlic
• balsamic vinegar
• apple cider vinegar
• maple syrup or honey
• salad greens of your choice
• fresh herbs of your choice (basil, parsley, marjoram, sage, rosemary, etc.)
*You may substitute beef with ground turkey (or your preferred ground meat), broth for milk, and/or gluten-free bread
FREQUENTLY ASKED QUESTIONS
When does this class take place?
The live version of this class has already happened, so now you participate in the class any time you want via our class replay video.
What do I get when I sign up for a class replay?
You'll gain access to our private class webpage, which includes:
– Class replay video (1 hour+)
– Shopping list
– Kitchen tool recommendations
– Recipe instructions
– Printable PDF versions of the ingredients and recipe
How does it work? Do I need a special program to participate?
Class information and video replays will be hosted on this website. You will set up a password to access these private class pages when you enroll for a class. Further instructions will be included in your confirmation email.
What if I want to sign up for more than one class replay?
Once you've signed up for your first class, you'll have an account in our system with your email address and the password you set up during registration. You may need to log in to purchase additional classes or memberships, and you can always reset your password here.
Check our online classes page for occasional deals and discounts on past classes.