---
Flour Gnocchi and Bell Pepper Sauce Class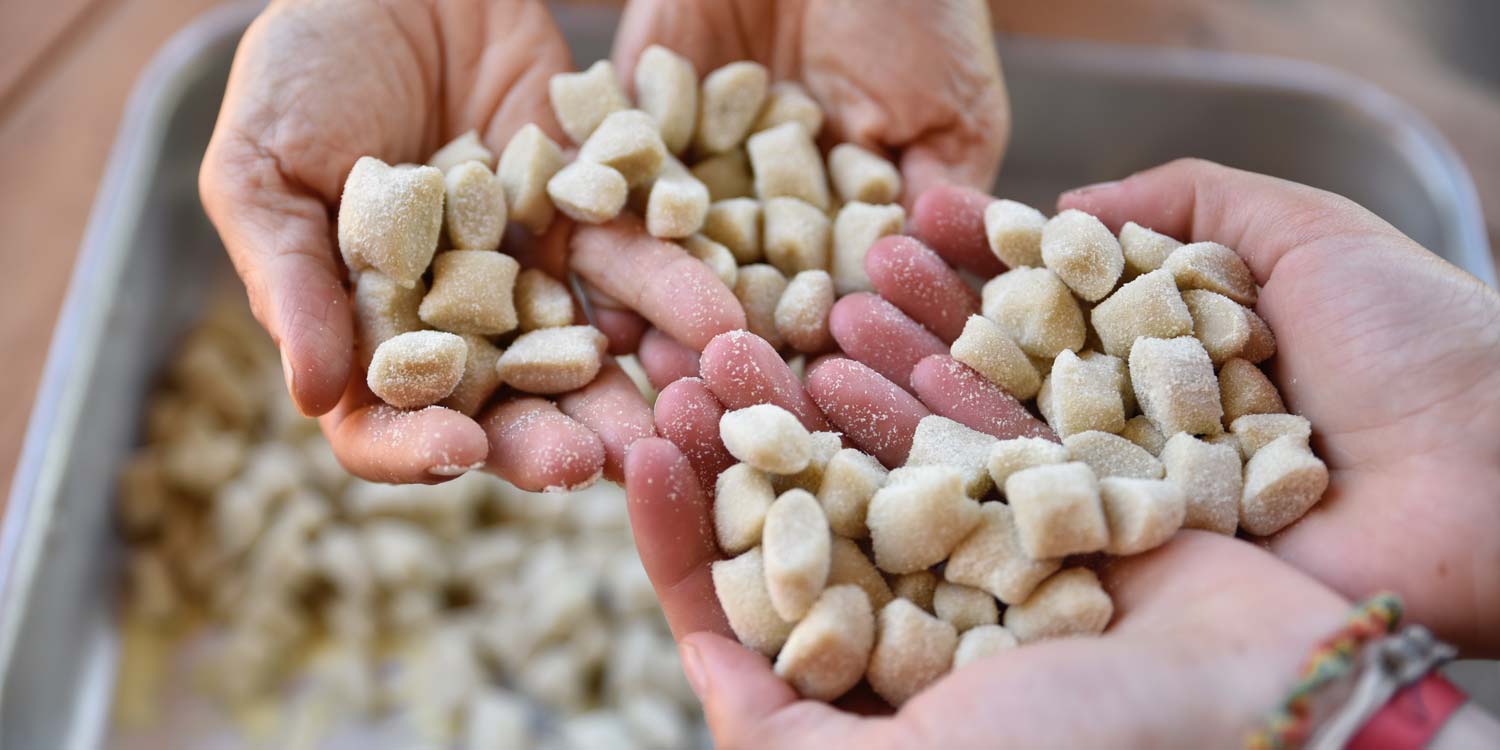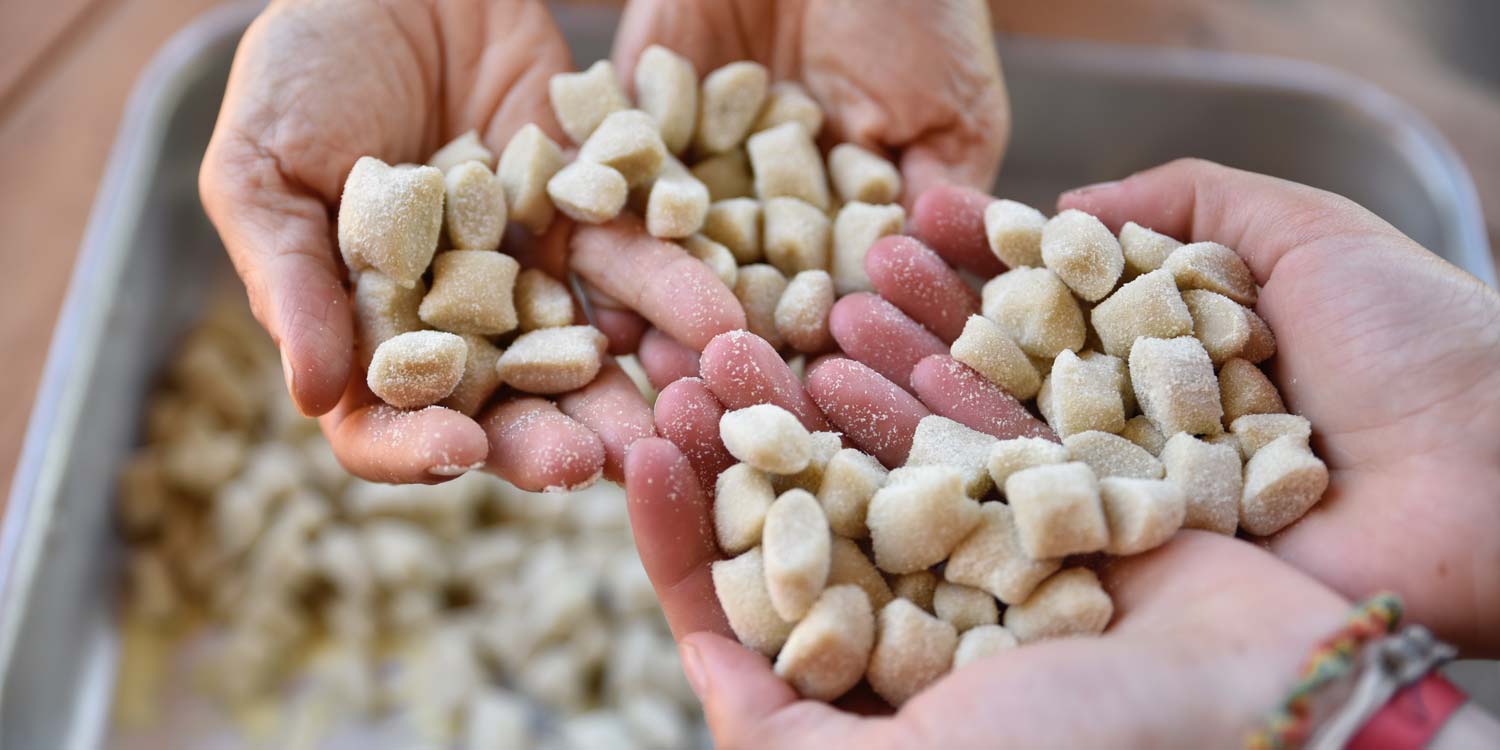 Made without potatoes, this gnocchi recipe is prepared just with flour and water. It's the easiest homemade gnocchi recipe. Ready in 30 minutes, light and delicious! This is perfect for beginner cooks to master one of the most popular Italian recipes.
It's a versatile recipe that goes with almost any sauce. In this class, we'll use what summer has to offer at its best: bell peppers and tomatoes, combined with capers, black olives, and lots of basil.
Key Ingredients
• flour (I use '00' double zero flour, the very fine one)
• butter
• Parmesan cheese
• 1 tsp salt
• fresh San Marzano/plum tomatoes (Roma works as well)
• bell peppers (preferably red, orange, or yellow)
• garlic
• capers (preferably preserved in salt)
• black olives
• extra virgin olive oil
• fresh basil
FREQUENTLY ASKED QUESTIONS
When does this class take place?
The live version of this class has already happened, so now you participate in the class any time you want via our class replay video.
What do I get when I sign up for a class replay?
You'll gain access to our private class webpage, which includes:
– Class replay video (1 hour+)
– Shopping list
– Kitchen tool recommendations
– Recipe instructions
– Printable PDF versions of the ingredients and recipe
How does it work? Do I need a special program to participate?
Class information and video replays will be hosted on this website. You will set up a password to access these private class pages when you enroll for a class. Further instructions will be included in your confirmation email.
What if I want to sign up for more than one class replay?
Once you've signed up for your first class, you'll have an account in our system with your email address and the password you set up during registration. You may need to log in to purchase additional classes or memberships, and you can always reset your password here.
Check our online classes page for occasional deals and discounts on past classes.