Recommended Kitchen Tools
Which tools you use in the kitchen makes a difference.

Here's what we recommend…

These tools are recommended by Chicca and co-host/sous-chef of Chicca's Cooking Club, Jedd. Links are included when referencing a specific brand or product used by Chicca or Jedd.
Kitchen Essentials
Chef's Knife
Serrated/Bread Knife
Paring Knife
Cutting Boards – Chicca uses Joseph & Joseph
Kitchen Shears
Heavy Bottom Saute Pan
Nonstick Pan
Enameled Dutch Oven – Chicca & Jedd both love Staub brand (also on Amazon)
Baking/Casserole Dish with high sides
Measuring Cups and Spoons
Rimmed Baking Sheets and Wire Racks
Box Grater and Microplane Grater
Metal Mixing Bowl
Wooden Spoon
Tongs
Flexible Spatula
Salad Spinner
Fine-Mesh Strainer
Vegetable Peeler
Whisk
Digital Kitchen Scale (also on Amazon)
Rolling Pin
Nice-to-Have Tools
Large work surface (stainless steel, wood, or oversized cutting board)
Dough/Pastry Scraper
Pasta Machine (available on Amazon or Sears)
Food Processor (available on Amazon or Sears) and or Blender
Hand immersion Blender (available Amazon or Sears)
Tart baking dish
Electric hand mixer (on Amazon or Sears)
Large cake mold with adjustable sides
Garlic press
Gnocchi board
Mandolin slicer (on Amazon or Sears)
Pasta hanger
Splurge Equipment
Thermomix Food Processor/Cooker – Chicca has one but it's not available in the US.
Vitamix Blender (on Amazon or Sears)
KitchenAid Stand Mixer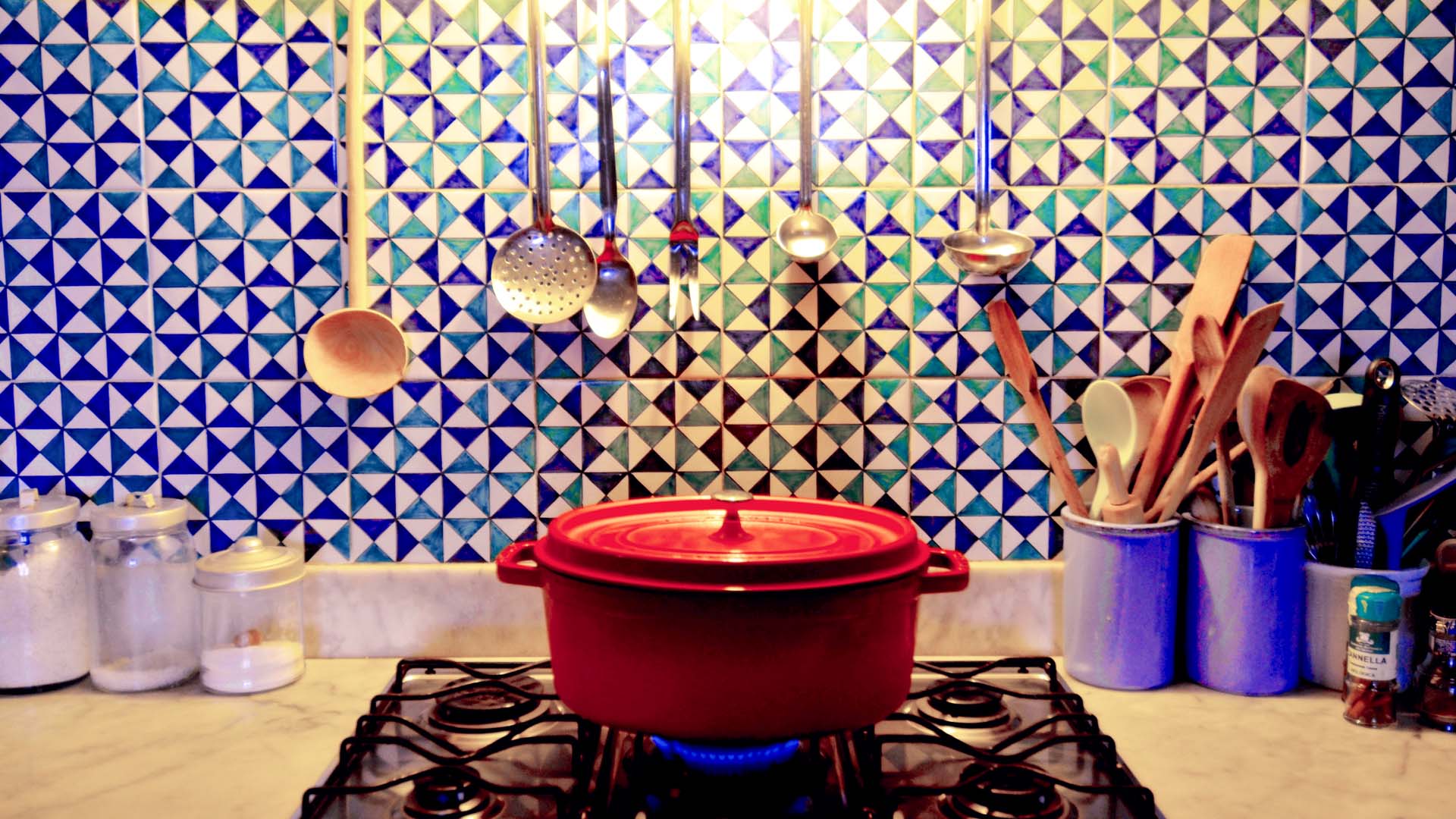 This video highlights recommended kitchen tools for Chicca's classes that you may not already have in your kitchen. Each of these are wise investments if you're planning to cook Italian recipes.
Disclosure: Some links on this page are affiliate links, which means Chicca's Cooking Club may receive a small commission – at no additional cost to you – if you make a purchase through our link. You are free to purchase through any site you wish. We truly appreciate the support if you choose to make your purchases through our links!