---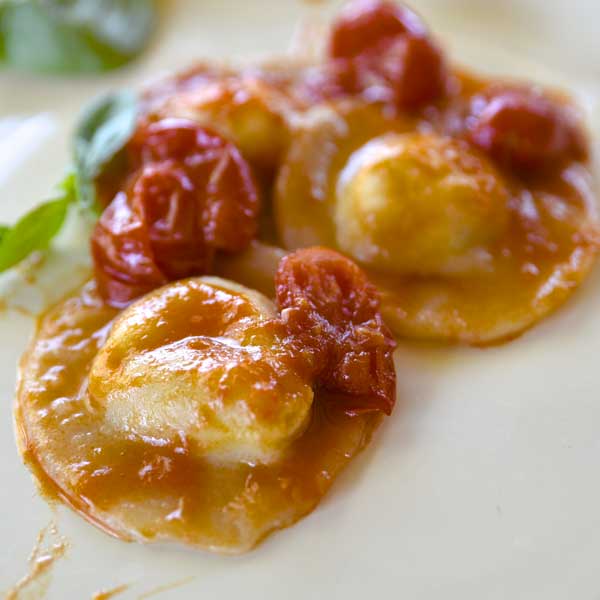 During summer days, my Neapolitan blood sometimes has a call : eating ravioli Capresi, the typical ravioli made on the magical island of Capri. Just off the coast of Naples, surrounded by cobalt blue sea, with countless bays bordered by luscious vegetation and spectacular sceneries, Capri is a jewel in the Mediterranean Sea, visited over the centuries by intellectuals, artists and writers, all amazed by its magical beauty.
History, nature, culture, blend together to give life to Capri's legend, a legend that also involves the food prepared on the island that provides the fragrance of the Mediterranean flavors.
So, I was craving for these Ravioli Capresi, filled with caciotta, Parmesan cheese and marjoram, prepared in all of the kitchens of Capri, according to old recipes handed down from generation to generation.
The only chance for me to eat them NOW is to make them. I found a recipe and the result was excellent : I am going to make them again !