---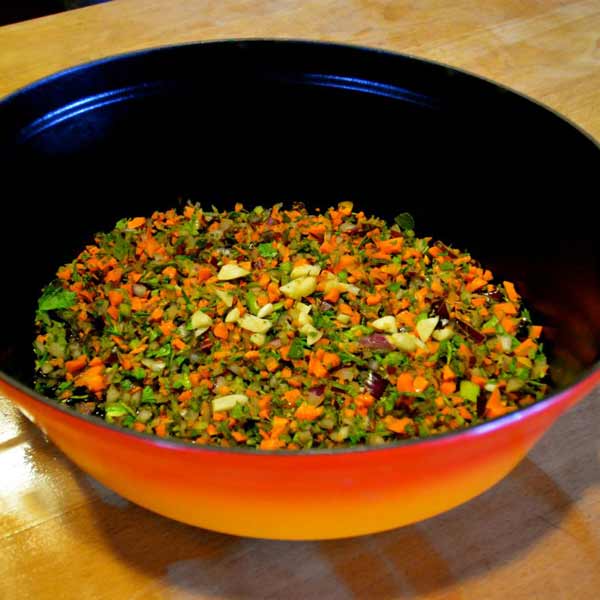 CANNELLINI BEANS AND ESCAROLE SOUP
When I was growing up with my family in Naples, we used to have this soup very often during the cold season. It's one of the staples in the Southern Italian culinary tradition, and when I moved up to Tuscany, I kept the tradition alive to make this dish on cold weather nights.
I just added a little Tuscan twist to the initial sauté: rosemary and sage – just because I can't get enough of them!
This soup is a combination of vegetables and beans, very healthy and nutritious. It is also a great dish for special occasions. Your guests will discover at the bottom of the bowl a toasted slice of bread rubbed with a lot of garlic!